Contact
COASTEERING WALES
This is where we are based but we have coasteering locations all over Wales so contact us for the most exciting session of coasteering in Wales you could possibly imagine. All our activities are delivered by Anglesey Adventures and if you want to do a different activity as well then just click on their link.



07896‑239951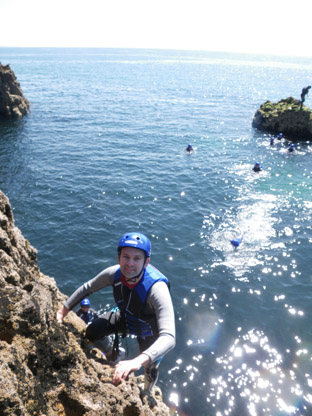 OTHER LINKS
GROUP ACCOMMODATION


If you are after any bunkhouse of group accommodation while you are staying in Wales and the Brecon Beacons then just click the link above for some great accommodation.

Terms and Conditions

Any deposit is non refundable but can be used towards another booking of a similar value within a year of the original booking.
Once a booking has been made then the full fee must be paid if cancelled within one week of the event and 50% paid if cancelled within two weeks.
Any vouchers are valid for one year after they were issued.
Vouchers are not transferable.